Job Description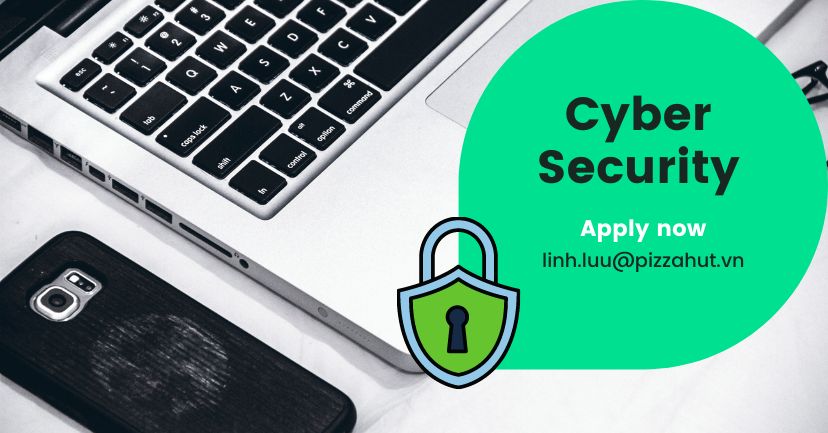 Report to: Assistant IT Manager / Head of IT - Department: Information Technology.

Job Scope:
Responsibilities for all IT Cyber Security area within the company, keep maintenance company's data and system in safe condition.
Performance for IT infrastructure / Security projects as assigned by the IT Management.
Be well trained on IT Cyber Security parts to company users and Partner as well.
Report online activities results to IT Management.
Key Tasks:
Monitoring for abnormalities activities in the systems both network and server via log reviewing, analyze, conclude and resolve.
Monitoring for Endpoint protection activities such as Antimalware, Full Disk Encryption, ransomware etc. for the compliances follow to resolve the non-comply issue.
Perform vulnerability scanning, testing, risk analyses, assessments and treatment plan; coordinate with related parties for consulting on remediation.
Perform penetration testing on company's applications, network devices, servers and other systems in production and development environments.
Threat Intelligence and Information Intelligence to foresee the potential impact may happen to systems and company reputation.
Maintain and improve the data protection, network security and endpoint security strategies, ensure the security controls are effective and efficient.
Develop & maintain the security baseline for Pizza Hut systems and endpoints based on well-known standards.
Conduct security awareness campaigns such as phishing, security workshop, seminar to raise employee awareness.
Incident handling follows the company incident management process, investigating the incident, collecting logs and coming up with incident reports to Security Prime.
Coordinate with related parties to resolve the identified security issues Qualifications
Conduct annual IT audit with both Group audit and Third Party audit.
Maintenance IT Security policies is up to date.
Work with Group IT for any IT Security project.
Training Cyber security for users if any.
Education / Training Qualifications:
Bachelor's degree in Computer Science related field or equivalent work experience
Security certificate: CEH, OSCP or other equivalent or higher certificates is an advantage
IT certificate: MCSE, LPI, CCNA, CCNP is also a plus
Experience:
- Minimum of (3) years of experience in the IT Security area in a medium / enterprise level.
- Having experience on Information and Cyber Security Management is a must.
- Have a good knowledge of Security Offensive to put defense strategy in the most efficient way.
- Familiar with cybersecurity technologies and tools such as: Next-gen firewall, Nessus, N-
IDS/H-IDS, Cloud infrastructure, SIEM, Kali Linux tools set, IoT, etc. is a plus
- Familiar with cyber security threat hunting such as: OSINT, Shodan, Censys, Spiderfoot.
- Having experience on manage a large WAN network.
- Experience for the annual security auditing.
- Having knowledge and experience working in a company follow ISO 27001 standards.

Knowledge / Skills / Personalities:
- Having knowledge of SOC2, GDPR, CSA (Cloud), HIPAA, PCI-DSS is an advantage
- Demonstrate ability to work independently and as part of a team to achieve team goals
- Ability to conduct and direct research into IT/Security issues and solutions as required
- Demonstrate strong organizational skills, including time management and ability to prioritize and manage a range of tasks pro-actively
- Demonstrate good logical thinking and problem-solving skills
- Ability to effectively prioritize, take ownership and execute tasks in a high-pressure environment.
- Highly motivated, self-directed
- Hands-on, possess a high energy level and good team player.
- Being self motivated and flexible.
- Good at English in communication skills including oral and written