Job Description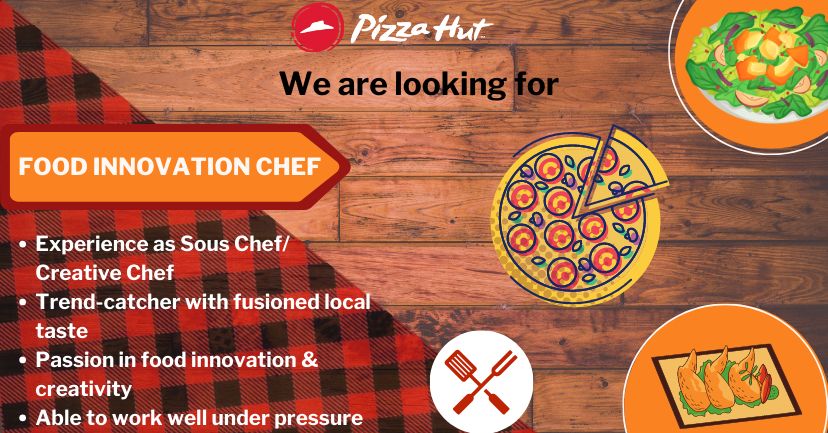 FOOD INNOVATION CHEF
Report to: Head of Research & Development
Scope of work:
Recipes development for new project as market need.
Organization testing session for management team.
Cooperate with Marketing team for all activation: videos shooting, photos shooting, consumer testing.
Participate and organization products replacement testing with Supply Chain Management to the team.
Manage recipes costing update in system
Collaborate with food supplier to develop new recipes for Pizza Hut Vietnam
Participate and communicate with other Department on promotion ideas.
Collaborate with Operation team to support/resolve as requires concern to recipes, product quality.
Support superior to investigate all new development relating to materials and supplies and making recommendation to reduce cost and improve quality.
Requirements:
Education: Graduated in Culinary/ Cooking institute
Experience in dine-in restaurants, Sous Chef level would be a plus
Trend-catcher with fusioned local taste
Passionate in food creativity & innovation
Able to work well under pressure